EXHIBITION news and archive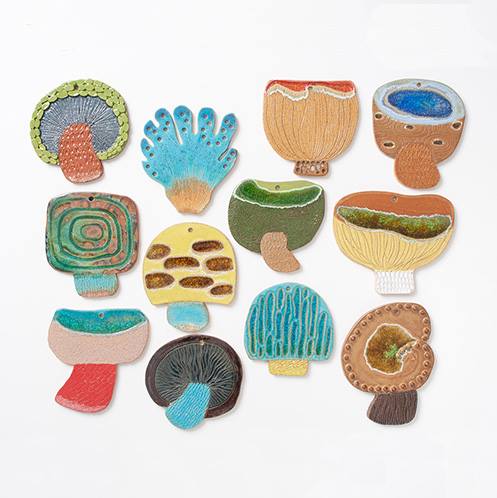 鈴木喬子 "きのこの陶板と花器"
フィンランドには、土地の所有者に損害を与えない限り、全ての人が自然の収穫物を自由に採取して良いという自然享受権が存在します。秋になると、人々は森を訪れ、自由にきのこやベリーを採って楽しむ権利が保障されているのです。
陶芸家である鈴木矯子さんは、のびのびと生えているきのこに魅了され、きのこをモチーフにした作品を作り続けています。手びねりで作られた作品には、自由に自然と戯れる喜びが現れているようです。自然の素材で出来た陶芸と、フィンランドの秋の風物詩でもあるきのこの世界を、見て触れて楽しんで見てください。
日時:2018年12月6日(木)-12月18日(火)
場所:カウニステ 自由ヶ丘店(入場無料)
協賛:KYOKO SUZUKI ceramics
Suzuki Kyoko "Mushroom's ceramic board and vase"
In Finland there is a natural enjoyment right that all people can freely collect natural harvests unless they damage the owner of the land. In autumn, people have the right to visit the forest and enjoy mushrooms and berries freely.
Suzuki Kyoko of Ceramic Arthus is fascinated by mushrooms growing freshly and continues to make works with mushrooms as a motif. It seems that the joy of playing with nature freely appears in the works made with hands. Please see, touch and enjoy the mushroom world which is also a pottery made of natural materials and Finnish autumn tradition.
Date and time: Thursday, December 6, 2018 - Tuesday, December 18
Location: Kauniste Jiyogaoka store (free entry)
Sponsorship: KYOKO SUZUKI ceramics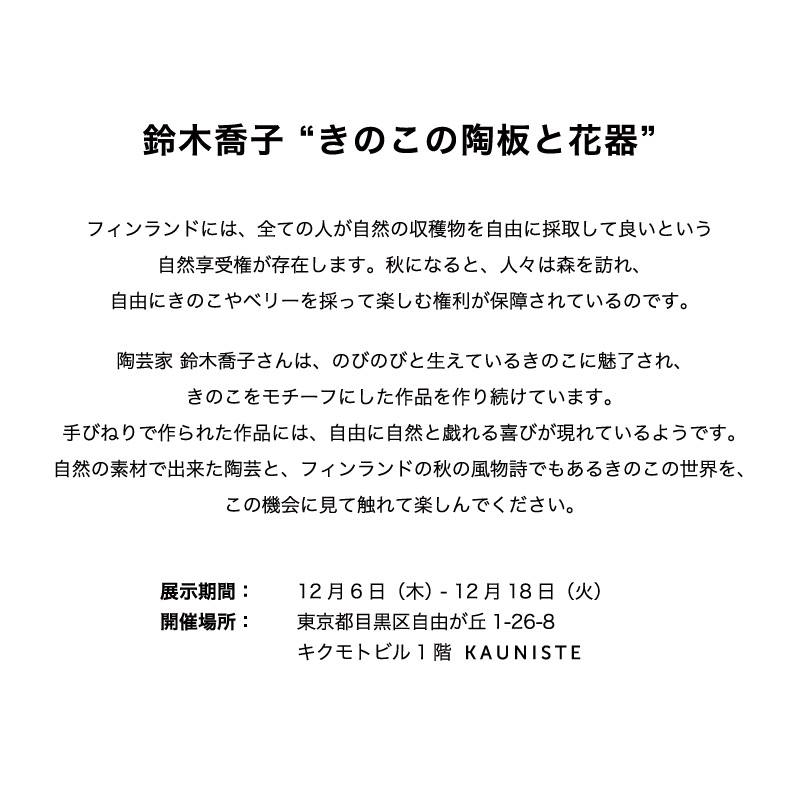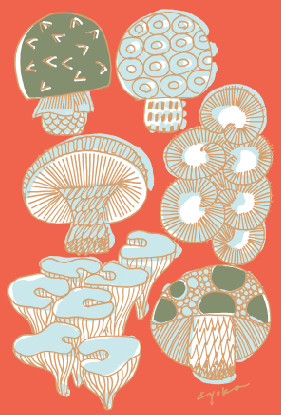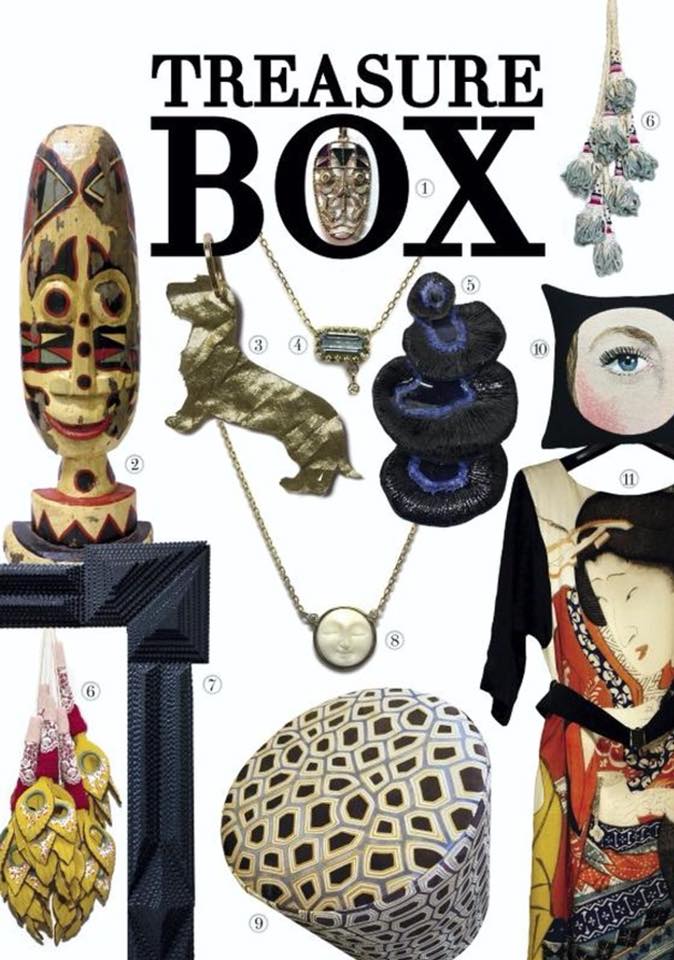 TREASURE-BOX
30 November 1-8pm
1&2December 11-6pm
Art Bar`Steven Kovringin`te
Antwerpen-art bar
place http://www.art-bar.be
Three pieces of my work will participate in the Christmas event in Belgium.
Please visit if you are nearby.
You can enjoy other artists' jewelry and art.
ベルギーでのクリスマスイベントに私の作品3点が参加いたします。
お近くの方は是非見に行ってください。
他のアーチストのジュエリーやアートたちを楽しめます